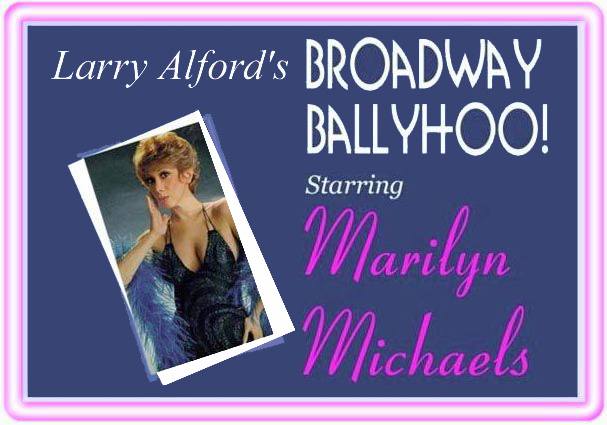 The brilliant comedienne/singer/impressionist has taken the resort by storm with her opening last week in the dynamite new production, Broadway Ballyhoo! A celebration of showtunes and stars, produced and directed by Larry Alford.
Ms Michaels is on and off stage throughout the 90 minute production. She exhibits her amazing ear with a rendition of "Embracable You" as sung by Sarah Vaughan, Lena Horne, Eartha Kitt and Billie Holliday. Her wicked interpretation of "Cinderella" is sidesplitting. Michaels is then back in her own superb voice with an electrifying "I Am What I Am" which of course leads into a full company kickline to The Best Of Times. By now the audience is on it's feet cheering!
Ellen Burke
Staten Island Advance
---
For the next three weeks anyone seeking to type-cast the story of Cinderella had best steer clear of Harrah's. It is there that Joan Rivers is appearing as the evil stepmother, Roseanne and Cher as the wicked stepsisters, Bette Midler as Cinderella, Dr. Ruth as the Fairy Godmother and if our notes are to be believed, Jackie Mason as Prince Charming.
Add only that all six parts are enacted by the same person, the gifted Marilyn Michaels- and that way madness lies.
As impressionists go, Michaels has an endless arsenal. Want to meet the young Katharine Hepburn? Marilyn does it, the elder Hepburn 50 years later? She does that too!

Charles Einstein
Newark Star Ledger
---
Marilyn Michaels is the star of the production,considered to be the woman of 1000 voices because of her large repertoire of celebrity impersonations. The multi -talented Michaels delivers an unforgettable array of Broadway Classics.
Marilyn's funniest skit was Cinderella. The audience roared!

South Jersey Advisor
---
Michaels displays her talent as a comedian and singer with "Sadie Sadie" from Funny Girl which she performed many times. She is uncanny in picking up and exaggerating the characters traits and mimicking the voices of Hollywood's and Broadway's finest.
Doris Grossman
The Weekend Journal
---
With the fabulous impressionist/singer, Marilyn Michaels fronting a parade of terrific "Broadway Babies" Larry Alford's Broadway Ballyhoo brings the great white way to Harrah's. It's a wonderful ninety minutes of high class, top entertainment!

Whoot!
---
Ms. Michaels is a talent. Many voices in one fabulous body. She is said to do 1000 voices and I think she did half of them the night we saw the show. When Ms. Michaels does her version of Cinderella,, well, I'll leave the rest for you to imagine until you see the show.

Jackie Fabel
Beachcomber News
---
Talented headliner, Marilyn Michaels, together with the extremely gifted Alford Singer/dancers are winning combinations in this wonderful show. Go see it!

The Journal
---
The superbly executed Broadway Ballyhoo deserves kudos. It has a lot of verve and style, and brings out the best In Shore stage fare. Wit her stand up shtick and vocal trickery Miss Michaels lights up the show!

Courier-Post
---