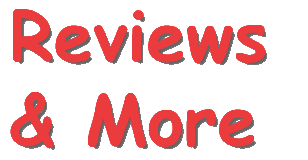 THEIR FAVORITE THINGS: Singer, Actress, Comic and Funny Girl Marilyn Michaels Shares Her Theatregoing Experiences
By Andrew Gans


14 Nov 2012

Playbill.com's new feature series, Their Favorite Things, asks members of the theatre community to share the Broadway performances that most affected them as part of the audience.

This week we spotlight the choices of singing actress, comic and impressio.

Marilyn Michaels



October 20, 2011
By Michael Dale
BroadwayWorld.com
Review - Broadway Originals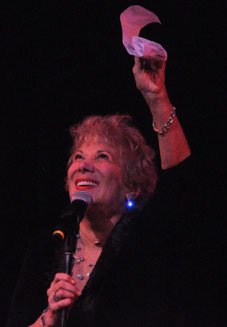 Though the great impressionist Marilyn Michaels is not especially known for musical theatre, she did star in the national tour of Funny Girl and belted out a socko "Don't Rain On My Parade." She followed with a pair of hilarious routines from her gig in Catskills On Broadway, where she sang Rogers and Hart's "Manhattan" with a series of pin-point impersonations (Dinah Shore, Joan Rivers, Diana Ross, Bette Midler and even Jackie Mason) and performed a condensed version of The Wizard of Oz, mimicking Judy Garland, Bert Lahr, Billie Burke and, of course, the representatives of The Lollipop Guild.

Read more: http://broadwayworld.com/article/Review-Broadway-Originals-20111020#ixzz1cUQrvXYY
October 21, 2011
By Joe Regan Jr.
Times Square Chronicles
The Town Hall Presents Broadway Originals 2011
Ok, Tony nominee for Catskills on Broadway, and well known comic impressionist Marilyn Michaels strutted on stage and launched into a powerful recreation of the part she played in the original road company of Funny Girl, the brilliant "Don't Rain on My Parade." She sang all the lyrics in the original tempo, including the last chorus from the end of the second act (that begins "Well, Here it goes, kid, No looking back.") to a rousing finish! What could top that? Well, she pulled out a long list of names and sang the Rodgers & Hart classic "Manhattan" from the list as well as from audience requests, running the hysterical gamut from Katherine Hepburn to Joan Rivers to Barbra Streisand and too many to mention but all recognizable, many with outrageous commentary (the Joan Rivers about Melissa comment was priceless.) It wasn't over…she did the entire Munchkin Wicked Witch tour de force from The Wizard of Oz!
October 16, 2011
By Corine Cohen
Corine's Corner
My two favorite numbers were Marilyn Michaels who did amazing impersonations from Catskills on Broadway. She was hysterical.
Corine's Corner
October 16, 2011
By Alexander Gemignani
Theatre Aficionado at large
The longest set of the afternoon came from Marilyn Michaels, who starred in the first national tour of Funny Girl and also appeared on Broadway in the revue Catskills on Broadway. She started her set with Funny Girl's "Don't Rain on My Parade," combining the act one finale with its act two finale reprise. Then we went off the rails a bit with a series of impressions set to "Manhattan." It was a simultaneously bizarre, funny and fascinating. For her third act, she reprised a bit from Catskills in which she revisited her one person version of The Wizard of Oz, which brought down the house.
Theatre Aficionado
At large
Adventures in the Endless Search for entertainment
Sarah B. Roberts
You were amazing. It was just incredible.
Such a thrill to get to see you do your thing -- and do it so well.
Brava, to you.
I had a ball working with you.
Hope it's the first of many times.

Scott
Thanks to our director, Scott Coulter!
May 19,2011

Dear Marilyn,

I wanted to thank you for the wonderful show you put on at our Temple, Or Elohim, this past Sunday evening.

I think I speak for everyone, certainly the choirs and band, to tell you what fun we had. As far as the audience is concerned, everyone that I spoke with after the concert raved about the music, the laughter, the warmth, and the general good feeling that was left with them. As co-chair of the Concert, I and my fellow chairs and committee members were gratified to see so many people with such happy faces during and after the performance. You stayed after the performance and you were gracious to a fault when besieged with autograph requests and pictures.

I was glad to be a part of this wonderful evening and it was worth every ounce of effort the organizers put into it. It more then went off without a hitch- it was an uplifting joyous few hours at our Temple. And I personally thank you for that..

With best regards,

Bob Feinstein


---
October 10th, 2008
"Why has Marilyn Michaels called her new CD WONDERFUL AT LAST when she's been wonderful for decades? Well, perhaps because she's never been more wonderful than she is now. For one thing, she's taken to songwriting, and her four selections from ALYSS, her ALICE IN WONDERLAND musical, show a whole new skill for the lady.
First and foremost, though, she's a singer, and can she sing! The sultry way she delivers all those new songs is a joy to behold and "be-hear." But despite all the new material on this disc, she hasn't neglected the type of song which made all of us take notice when we first encountered her. The famous songs show the way she has with a standard is hardly standard, but exceptional.
Add to these three selections from her first ABC-Paramount album in the mid-60's, and a listener wants WONDERFUL AT LAST to last and last and last."
Peter Filichia
Newark Star Ledger
October 5th
Just a brief note to say thank you, thank you, thank you, for a fabulous evening on September 28th. Westco was celebrating
it's 25th Anniversary as a professional theater organization in Westchester County, New York and to have you as one of our "star features" was truly an honorfor us. I've gotten so many calls from people who had an absolute blast that night. Your humor is right on and especially the bit with Jeff (the young man you brought up on stage). He's my lighting designer!!! The hoots and howls from the 350 people in our audience gives testimony to your wonderful humor and connection with the audience.

I look forward to seeing you on October 21st for a wonderful dinner and re-cap!!!

Regards,
Susan Katz
Executive Director

---
Northwood University Tribute To Marvin Hamlisch

Dear Marilyn,
Just a quick line to say THANK YOU! You were the proverbial "smash"! The Revue and your solo could not have been more wonderful....Thanks for bringing your special touch of humor, good nature and downright brilliance to the evening. You were great!

Nancy Barker
Northwood University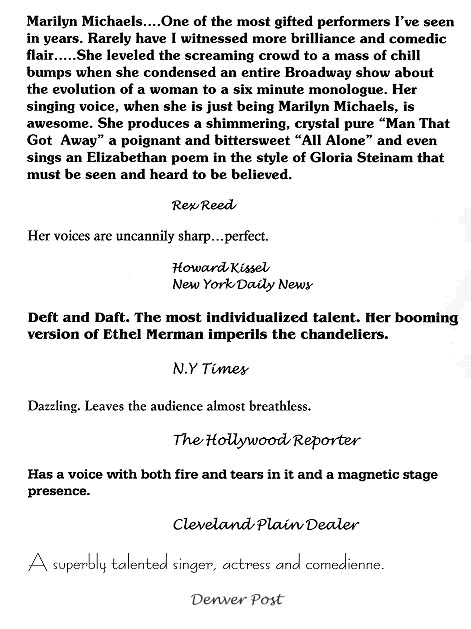 Marilyn at the
age of 3